S-Moving, Smart, Autonomous and Connected Vehicles Forum
S-Moving Forum integrates into Greencities reinforcing its program with highly content
specialised in intelligent, autonomous, sustainable and connected mobility.
S-Moving is the reference space for companies, professionals, entities and public administrations in the sectors of Intelligent, Autonomous and Connected Vehicles.
Greencities and S-Moving have closed the doors of their eleventh and third edition, respectively, positioned as the national reference meetings for the agents involved in the development of intelligent, sustainable, efficient and connected territories. In total, the events, which have managed to be held in a face-to-face format, have brought together 1,560 professional visitors around a wide range of services and tools for a more advanced management model and for the improvement of public services.
This is how last edition went…
The success of Greencities & S-Moving in figures
scientific communications
Greencities & S-Moving, a safe event
Adapting to the current situation, in #SMoving20 we have implemented a rigorous protocol of specific health and safety measures that has proved to be very successful!
Among the actions taken, the following stand out: protocol for access to the venue, contactless check-in system, temperature taking, box for antigen tests for attendees (voluntary and free), restricted seating, specific signage throughout the space, hydroalcoholic gel and mask dispensing points, perimeter limitation of the exhibition area, safety distance between attendees to the different conference forums…
Find out more about everything we have done to make Greencities & SMoving and FYCMA a safe space:
Featured tables
Connected and autonomous vehicles roundtable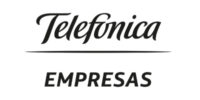 Wednesday, September 30th
Autonomous and connected mobility systems represent a great opportunity for the development of new means of transportation, both present and future. Furthermore, innovation and the application of new technologies to connected and autonomous vehicles offer the possibility of a number of applications in a wide range of production, business, social and environmental fields.
Intermodality and the traveller's experience post COVID19
Wednesday, September 30th
The immediate present and the future of mobility involves intermodality or the combined use of different means of transportation. Thus, the user can tailor their method of travelling, saving time and choosing the means of transport that best suit their tastes and needs. The COVID crisis has established new requirements regarding social distancing, health measures, etc… which has generated a new scenario in which this customization will improve the traveller's experience by ensuring compliance with new security protocols that are supported by technology.
IBERDROLA: Smart Solutions: Efficiency and Mobility
Wednesday, September 30th
The evolution towards a more electrified and sustainable economy has its main field of development in transport, in domestic consumption and in companies. The most efficient and cleanest technologies are already sufficiently mature and available. The biggest challenge is to propose solutions that users can adopt in a simple way and with a quick and tangible return. New business models are required, new relationships between products and services and new roles, with the customer always at the centre. At this table we will learn about cases and specific solutions already implemented that can be used for further discussion.